Getting to know: Stanley M. Booker, Sr.
VFW Connections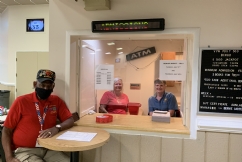 Stan joined Post 1503 in 2019. Since then, you'll frequently see him as a bingo volunteer, helping as member of the Post 1503 Entertainment Committee, and warmly welcoming veterans when they visit our Canteen.
Stan is one of the few individuals in our country who has retired from both the United States Marine Corps and the Army. He was born in Philadelphia, PA. Stan held a variety of roles during his time in the military. Notably, he was a driver for the Honorable John O. Marsh, Jr., the Secretary of the U.S. Army.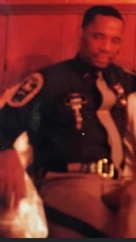 He was appointed as a First Sergeant of the 555 ("Triple Nickel") Military Police Company in Fort Lee, VA. He held the position of Post Investigator at Fort Pickett, VA. Stan was also a career advisor at the U.S. Army Record Center. He retired as an Army Military Police Investigator.
Stan always made the most of his educational opportunities, attending several military and civilian schools, including years of study in university programs. He completed his studies in Criminal Justice at J. Sergeant Reynold Community College and the University of Saint Louis, Missouri. While in the military, he attended several schools, including Military Police School, Military Investigator School, Military Police Supervisor School, and Criminal Investigator School. In his civilian life, Stan attended several career training programs, including: the Pentagon Police Officer Academy, Commonwealth of Virginia Industrial Fire Brigade Training, Deputy Sheriff Academy, and sworn special duty U.S. Marshals Court Security.
Stan credits his years in the military for his discipline, especially when it comes to effective problem-solving and working hard. After his 25 years of active-duty service, Stan earned honorable discharges from both the United States Marine Corps and the Army.
Stan served two tours overseas.
Stan loves drumming and started playing as a six-year-old. He later bought his own set and played as a professional drummer before his time in the military. He was able to play with some big-name acts and loved making everyone dance with his beats.
He was the owner of a tour and travel bus company for several years, renting out the buses to bring people on fun vacations around the country.
He also owned the Red Vest restaurant and entertainment venue in Virginia where patrons could enjoy everything from breakfast to evening fashion shows.
Stan's wife, Dorothy M. Booker, retired from the Federal Consolidated Lab Services where she analyzed food and drugs for police officers.
Stan has immense pride in his wonderful family, including his four sons and numerous grandchildren. Three of his sons have also served in the United States Armed Forces and are members of Post 1503. His three sons are also active law enforcement officers.